[textured_top_left_area]
Book a room
[contact-form-7 id="371″ title="Reservation form sidebar"]
[/textured_top_left_area]
[column width="one-third"]
Huanggong Garden Hotel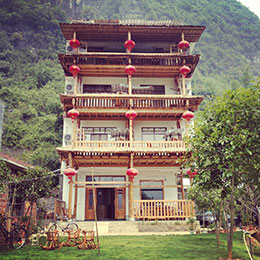 Huanggong Garden Hotel is a very nice hotel in Yangshuo countryside, which is surrounded by mountains with spacious farming land in front of the hotel.
It is a family run hotel. Staying in Huanggong Hotel, you are not only the guests of our hotel, but also friends and family of the kind Huang family: Gary and his family.
The hotel is quiet with lawn, fresh air, pomelos orchard, osmenthus trees, fish pond, rice fields, wooden balconies with beautiful mountain views.
[/column]
[column width="one-third-last"]
WinWin Travels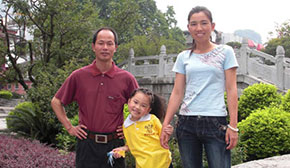 [br]
Hello, we are Sophia and Gary Huang, certificated guides, and we would like to introduce you the WinWin Travel Agency in Yangshuo.
[br]
We offer everything you could need while visiting the Guilin-Yangshuo area, in Guangxi (China):
[br]
Guided visits and private tours
Accomodation
Airport transfers
Chinese lessons
Entrace tickets
We are at your disposal to make your experience in Yanghsuo unforgettable.
[br]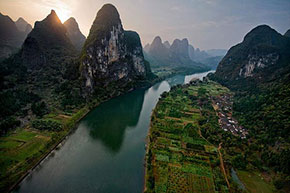 Dàzhài and Li River tour
Without any doubt, everyone who comes to Yangshuo is attracted by the wonderful karst landscapes along the Li River.[br]
But also, because of the most beautiful rice terraces in China. Dàzhài, a Yao People's village, is a less known part of the Lonji (Dragon's Backbone) terrace rice fields near Longsheng.[br]
We concentrate in one day our customer favourites places.[br]
[br]
[/column]
[hr]
[column width="one-fourth-first"]
Location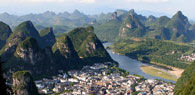 We are located in Yangshuo countryside, surrounded by our famous karstic mountains.
[/column]
[column width="one-fourth"]
Orchard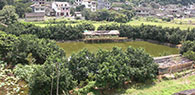 We grow organic vegetables in our orchard, which you can pick and let us cook them for you.
[/column]
[column width="one-fourth"]
Rooms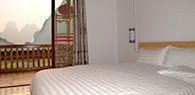 Every room has wooden floor, wooden bed, private western bathroom and free Wi-Fi.
[/column]
[column width="one-fourth-last"]
Tripadvisor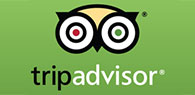 [/column]